What is Hypnotherapy?
Hypnotherapy is a form of complementary therapy that utilises the power of positive suggestion to bring about subconscious change to our thoughts, feelings and behaviours. The process itself aims to alter our state of consciousness in a way that relaxes the conscious part of the mind while simultaneously stimulating and focussing the subconscious part. This heightened state of awareness - reached using skilled relaxation techniques - allows the therapist to then make appropriate suggestions.
What is solution focused hypnotherapy?
Solution focused hypnotherapy looks at what the client would like to achieve, rather than the reason why they booked the appointment. It focuses on the present and the future instead of the past, which is why it can provide a positive effect in such a short space of time. The hypnotherapist may ask how the client's life would improve when the problem has been fixed, and specifically what would have changed. This provides a specific goal for the client to aim for while making the solution clear.
Hypnotherapy can help with a great many conditions, particularly those made worse by stress. Some of the more common areas are shown below. However, this is by no means a complete list. Please ask if there is something else which we may be able to help you with.
Alcohol Difficulties
Anger Management
Anxiety
Confidence Building
Depression
Drug Problems
Fears and Phobias
Goal Achievement
Insomnia
Improve Sports Performance
Irritable Bowel Syndrome (IBS)
Motivation
Nail biting
Obsessions (OCD)
Pain Control (Childbirth)
Panic Attacks
Stop Smoking
Stress
Weight Management
Hypnotherapy has also been used to help people manage the pain associated with irritable bowel. There is evidence to support its use in this condition and the National Institute for Health and Clinical Guidance (NICE) recommends the NHS should consider referring patients for hypnotherapy if their irritable bowel is persistent and has failed to respond to simple prescribed medicine.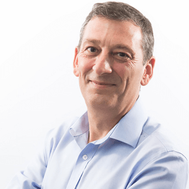 Peter - The Peterson Practice
My clinic sessions are designed to help reduce anxiety and provide a calm space for you to move positively forward. Solution Focused Hypnotherapy uses clinically proven, evidence based techniques of Hypnotherapy, NLP - Neuro Linguistic Programming and CBT - Cognitive Behaviour Therapy, tailored to meet your needs. In a relatively short space of time, this approach can make significant life changes to resolve unwelcome habits and create positive thought patterns at a subconscious level.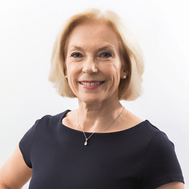 Caroline Huish
I am a senior Clinical Hypnotherapist and Psychotherapist covering the South Glos and North Bristol area. I am married with three grown up children. I first became interested in hypnotherapy when I visited a local hypnotherapist regarding weight loss some years ago and was absolutely blown away by the results that were achieved. I was inspired to find out more, and after much research, I decided to take a change in direction and train to become a hypnotherapist myself.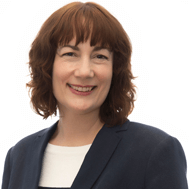 Dr Rachel Gillibrand
I am an experienced psychologist and hypnotherapist and I work with both children (6yrs - 18yrs) and adults. I am happy to work on a range of concerns such as anger management, anxiety (general anxiety or anxiety worsened by school or work), poor sleeping patterns, low mood and depression, and also to help resolve personal trauma.