What is Health Psychology?
Health psychologists are specially trained to help people deal with the psychological and emotional aspects of health and illness as well as supporting people who are chronically ill.
Health psychologists use their knowledge of psychology and health to promote general wellbeing and understand the link between physical and psychological illness. Health psychologists promote healthier lifestyles and try to find ways to encourage people to improve their health. For example, they may help people to lose weight or stop smoking. Health psychologists work with the mind and body in treating anxiety and depression and also use their skills to try to improve the healthcare system. For example, they may advise doctors about better ways to communicate with their patients and help patients better communicate their needs.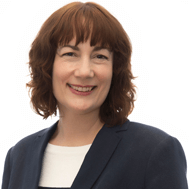 Dr Rachel Gillibrand
I am an experienced psychologist and hypnotherapist and I work with both children (6yrs - 18yrs) and adults. I am happy to work on a range of concerns such as anger management, anxiety (general anxiety or anxiety worsened by school or work), poor sleeping patterns, low mood and depression, and also to help resolve personal trauma.