What is a Dietitian?
Dietitians are experts in the complex science of food and nutrition. They are the only qualified and legally regulated nutrition professionals who assess, diagnose and treat dietary and nutritional problems both for healthy and sick individuals and at a wider public-health level. They use the most up-to-date public health and scientific research on food, health and disease which they translate into practical guidance to enable people to make appropriate lifestyle and food choices. They work in a broad spectrum of positions, including the NHS and privately, and are governed by an ethical code to ensure that they always work to the highest standard and in the best interest of their clients.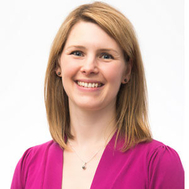 Lydia Leighton
Lydia Leighton is a qualified, registered Dietitian and Nutritionist with over 15 years experience.  Lydia has had a varied career working within the NHS, in hospitals and in the local community, working alongside GP's and other health professionals to support adults and children both as individuals and in groups.