What is a Nutritionist?
Nutritionists use their knowledge of the science of food and nutrition to work with individuals and groups of people to help them make the right choices about what they eat. They understand the impact of food and nutrition on the human body and aim to promote good health and prevent diet related conditions in people who are well. They work in a range of non-clinical settings to influence food choices at an individual and a wider public health level. The title 'Nutritionist' is not protected by law, meaning that anyone can advertise their services as a Nutritionist. Therefore, it is important to find a Nutritionist who is appropriately qualified and registered by a trustworthy professional body. The Association for Nutrition (AfN) is a well-respected professional body for nutritionists in the UK and has a list of Nutritionists who have received an approved level of training. Some Nutritionists are also registered Dietitians.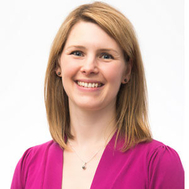 Lydia Leighton
Lydia Leighton is a qualified, registered Dietitian and Nutritionist with over 15 years experience.  Lydia has had a varied career working within the NHS, in hospitals and in the local community, working alongside GP's and other health professionals to support adults and children both as individuals and in groups.