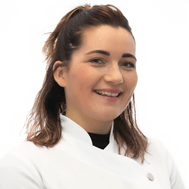 Sarah Carr
The Old Rectory Clinic - Iron Acton, Bristol
---
Therapist profile
Sarah is a fully qualified sports and relaxation masseuse, with over 12 years' experience in the industry. Sarah has gained valuable experience working in different settings including gyms, sports centres, and beauty salons. Deep tissue massage techniques are used to break up scar tissue and physically break down muscle "knots" or adhesion's (bands of painful, rigid tissue) that can disrupt circulation and cause pain, limited range of motion, and inflammation. At the beginning of a deep tissue massage, lighter pressure is generally applied to warm up and prepare the muscles. Specific techniques are then applied.
Common techniques include:
Stripping: Deep, gliding pressure along the length of the muscle fibers using the elbow, forearm, knuckles, and thumbs.
Friction: Pressure applied across the grain of a muscle to release adhesions and realign tissue fibers.
What are the benefits?
Deep tissue massage usually focuses on a specific problem, such as chronic muscle pain, injury rehabilitation, and the following conditions:
Low back pain
Limited mobility
Recovery from injuries (e.g. whiplash, falls)
Postural problems
Muscle tension in the hamstrings, glutes, IT band, legs, quadriceps, rhomboids, upper back
Osteoarthritis pain
Sciatica
Piriformis syndrome
Tennis elbow
Fibromyalgia
Upper back or neck pain
Sports massages focus on stiff and tight muscles. They involve the application of therapeutic massage and stretching to assist an athlete's performance and recovery from activity. It involves the manipulation of "soft tissue" (connective tissue that has not hardened into bone or cartilage). This includes skin, muscles, tendons, ligaments and fascia, which is a form of connective tissue that lines and ensheathes the other soft tissue. Sports massage is designed to assist in correcting problems and imbalances in soft tissue that are caused by repetitive and strenuous physical activity.
Current holistic therapies and key qualifications
Diploma in Sports Massage
Certificate in Swedish Massage
Old Rectory Clinic - Bristol
The Old Rectory Clinic in Iron Acton is conveniently located with easy access from Yate, Chipping Sodbury, Frampton Cotterell, Coalpit Heath, Winterbourne, Westerleigh, Thornbury and the surrounding areas.
The Old Rectory Clinic is a 'Practitioner Direct Clinic'. This means that clients and patients are able to contact their practitioners and therapists directly by telephone, text and by email. Please follow the relevant links to find your practitioners or therapist's contact details.
Therapy fees:

Sport deep back massage 30 minutes - £34
Sport massage deep tissue 45 minutes - £48
Full body relaxation Swedish massage 45 minutes - £40
Back massage relaxation 30 minutes - £28
Foot massage 30 minutes - £25
Reflexology 50 minutes - £45
Get in touch
Address:
The Old Rectory Clinic
High Street
Iron Acton
Bristol
BS37 9UQ