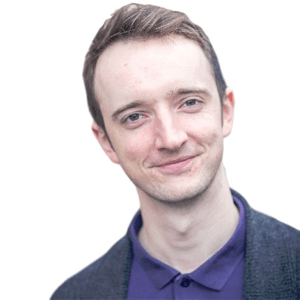 Travis Roth
The Old Rectory Clinic - Iron Acton, Bristol
Website:
---
Therapist profile
I have studied with many teachers across the country and have been teaching since 2012. I have a British Wheel of Yoga Diploma in teaching yoga (Level 4 on the National Framework), taught by Andrea Newman (now part of the SWYA). I came to yoga in January of 2009 mid-way through my bachelor's degree with an inquisitive attitude and a stiff back. I remember feeling an unbelievable sense of freedom of movement and openness in my head and heart after that first class; it was fantastic and I couldn't wait to find out more. I was soon attending a minimum of 6 hours of classes a week and going to workshops on the weekends. All my classes have a Hatha Yoga framework which includes static and dynamic asanas (postures), breath awareness and relaxation. My classes are designed to be suitable for all levels - providing modifications for those who want them and further development for students who want to be challenged. I always aim to provide a relaxed and welcoming atmosphere to practice in and a safe space to release tension and alleviate stress. I provide safe practice, good alignment, body awareness, and regularly incorporate the use of yoga breathing techniques into my classes. Due to strong Iyengar influences throughout my yoga journey I sometimes use props to help students reach their full potential in a pose.
I run small group classes (max 6 people) on Wednesday mornings at The Old Rectory Clinic where I can focus on individual and tailored support.
Current holistic therapies and key qualifications
Diploma in British Wheel of Yoga
Old Rectory Clinic - Bristol
The Old Rectory Clinic in Iron Acton is conveniently located with easy access from Yate, Chipping Sodbury, Frampton Cotterell, Coalpit Heath, Winterbourne, Westerleigh, Thornbury and the surrounding areas.
The Old Rectory Clinic is a 'Practitioner Direct Clinic'. This means that clients and patients are able to contact their practitioners and therapists directly by telephone, text and by email. Please follow the relevant links to find your practitioners or therapist's contact details.
Class Fees:
£8 per session
Availability
Thursday:
1.30pm - 2.30pm
Get in touch
Address:
The Old Rectory Clinic
High Street
Iron Acton
Bristol
BS37 9UQ