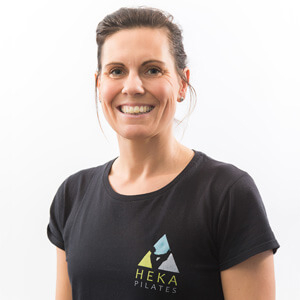 Karen Mayor
The Old Rectory Clinic - Iron Acton, Bristol
Website:
---
Therapist profile
I teach the Stott Pilates Method to bring the highest quality, safest and most effective workouts. I have been teaching and training in the fitness industry for over 15 years. My passion for Pilates began four years ago when I sustained a shoulder and hip injury whilst teaching. I tried everything to sort out the problem but it was not improving. This was when I was introduced to Pilates which not only rehabilitated my shoulder and hip injury but improved my strength and flexibility. It also became a means to injury prevention, control and mind and body awareness.
Having felt for myself just how much Pilates can affect a positive change in a person's life I knew I wanted to teach, so I enrolled on a Stott Mat Pilates training course.
Training with Stott Pilates has given me the skills and knowledge to work alongside clients enjoying Pilates for the first time, those returning to Pilates and those who have never left. What I have learnt is that Pilates is not a quick fix - Pilates is a life skill, an investment in yourself. By building a strong core we learn how to prevent the recurrence of injury. Current lifestyles, stress and injury can all cause imbalance in the way that we move and function. Over time our muscles adapt to these faulty movement patterns often resulting in joints being permanently held out of alignment, correct body structure being lost and stiffness and pain becoming part of our every day life.
Pilates is designed to bring the body back into alignment by establishing correct muscle recruitment and address imbalances by stretching and strengthening muscles in an all over body approach. My classes are small (max eight or less) enabling me to give my full attention to ensure the best possible outcome for each client.
Current holistic therapies and key qualifications
Stotts Pilates Certified Instructor
REPs - The Register of Exercise Professionals
Old Rectory Clinic - Bristol
The Old Rectory Clinic in Iron Acton is conveniently located with easy access from Yate, Chipping Sodbury, Frampton Cotterell, Coalpit Heath, Winterbourne, Westerleigh, Thornbury and the surrounding areas.
The Old Rectory Clinic is a 'Practitioner Direct Clinic'. This means that clients and patients are able to contact their practitioners and therapists directly by telephone, text and by email. Please follow the relevant links to find your practitioners or therapist's contact details.
Class Fees:
£48.00 for a six week course of Pilates. Each session is one hour
Availability
Thursday:
10am and 11.15am
Get in touch
Address:
The Old Rectory Clinic
High Street
Iron Acton
Bristol
BS37 9UQ