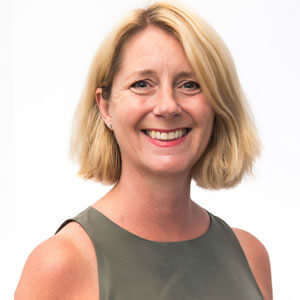 Liza Bennett
The Old Rectory Clinic - Iron Acton, Bristol
---
Therapist profile
I have seen just how effective Pilates can be in not only helping the rehabilitation process, but also as a helpful adjunct to the prevention of injury. Many of my clients newly introduced to Pilates appreciate the beneficial effects of the technique, from improvement of posture to regaining more mobility and freedom of movement.During my first pregnancy (almost 15 years ago), I suffered from Diastasis recti. Following the birth, my Physiotherapist suggested that I attended Pilates classes to strengthen my core muscles and from my first Pilates lesson, I have never looked back!
After working in a corporate environment for 20 years, I was given the opportunity to take redundancy, and decided to re-train as a Pilates teacher. In 2010 I completed a rigorous training course with the Pilates Foundation under the supervision of Master Teacher Suzanne Scott, and I qualified as a Pilates Matwork Teacher.
As a Pilates Foundation Teacher, you can be confident that:
I am committed to maintaining the highest standards of Teaching.
I am trained in the full classical Pilates repertoire (Joseph Pilates' original series of exercises) and current biomechanical understanding. I'm also trained to be able to modify the exercises appropriately for an individual's specific needs and abilities (including back injuries, hip replacements, and Pre and Post Pregnancy).
I am dedicated to continuing my education and learning.
I also have up-to-date insurance and first aid certification.
Current holistic therapies and key qualifications
Old Rectory Clinic - Bristol
The Old Rectory Clinic in Iron Acton is conveniently located with easy access from Yate, Chipping Sodbury, Frampton Cotterell, Coalpit Heath, Winterbourne, Westerleigh, Thornbury and the surrounding areas.
The Old Rectory Clinic is a 'Practitioner Direct Clinic'. This means that clients and patients are able to contact their practitioners and therapists directly by telephone, text and by email. Please follow the relevant links to find your practitioners or therapist's contact details.
Availability
Tuesday:
10:00am - 11.00am and 11.15am - 12.15pm
Get in touch
Address:
The Old Rectory Clinic
High Street
Iron Acton
Bristol
BS37 9UQ